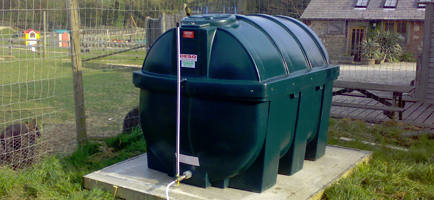 Whether you are a homeowner, small business owner or the owner of a large industrial company, it is important to have an adequate and reliable oil tank so that your home or business can still flourish and function properly. As an independent business with years of experience providing an excellent service to customers across the South East of England including Sussex, Surrey and Hampshire, SG Tanks have a range of oil tanks available to suit the individual needs of your property or business. With an established reputation for providing excellent customer service, you can be sure of our quality promise when choosing an oil tank for your home or business.
SG Tanks offers a range of DESO oil tanks designed to suit the individual needs of your property or business. We work with you through the entire process to ensure that you choose the right oil tank for your home or business, and then our highly trained engineers will take you through the entire supply and installation process.
We also provide after-installation maintenance and operate a 24/7 telephone helpline in the unlikely event that you should encounter any issues with your new oil tank.
Our DESO Oil tanks come with a 2 year warranty, and as OFTEC registered engineers and proud members of Checkatrade we believe in building lasting relationships with our customers, so your feedback is incredibly important to us. We will work with you through the entire process to ensure complete customer satisfaction.
During installation we will perform a number of safety checks to ensure that your home remains safe and we are always on hand to help should you need it.
In addition to our DESO Oil tanks we provide a range of single skinned and double skinned bunded oil tanks plus our own custom made steel tanks manufactured at our plant in Worthing, so should you require any additional assistance in choosing the right oil tank for you we will be happy to help.
For more information on our range of DESO oil tanks or other types of oil tanks we can provide for your property or business please do not hesitate to get in contact with us by calling 01903 856403 where a friendly member of the team will be happy to answer any questions you might have. We are also reachable by mobile on 07976 831524 or by emailing us at salessgtanks@gmail.com and we will get back to you as soon as possible. With years of experience providing excellent services, we look forward to hearing from you soon.