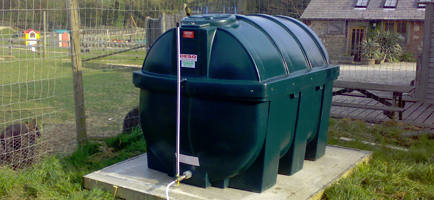 At SG Tanks we strive to exceed customer expectations and to provide the best possible service. We are always interested to hear feedback on our service and any oil tank installations or repairs that we carry out.
If you are interested in writing a testimonial or providing feedback on any work we have carried out, do not hesitate to get in touch with us today.
Take a look below at some of the feedback we have received from our customers, or visit our Checkatrade page for more feedback and reviews.
---
Emptied oil tank, moved it, connected it to second oil tank, refilled it.

"Fantastic company. Punctual, polite, very tidy work, careful about surroundings. Why aren't all companies like this?"
Overall score on Checkatrade: 10
– Customer in Alton, 11 July 2017
---
Moving an oil tank

"Very approachable and knowledgeable. Came to inspect the site and offered advice. The workmen arrived on time and completed the work quickly and fully"
Overall score on Checkatrade: 10
– Customer in Crowborough, 14 June 2017
---
I had an oil tank split and rang a few companies. Remainder of oil rescued, new tank fitted and rescued oil put back into new tank

"SG Tanks were incredible. I rang several companies and SG Tanks were with me within the hour and siphoned off the remaining oil. Relaid surface for tank and put in additional fire wall. New tank fitted and remaining oil put into new tank. They were so efficient and polite. Would highly recommend."
Overall score on Checkatrade: 10
– Customer in Arundel, 24 May 2017
---
Replaced my domestic oil tank and removed the old one.

"Responsive, efficient and most importantly stress-free service. Highly recommended!"
Overall score on Checkatrade: 10
– Customer in Basingstoke, 5 May 2017
---
Replacement tank.

"Enthusiastic, knowledgeable and straight forward firm to deal with. Parameters explained clearly in accordance with budget to the letter."
Overall score on Checkatrade: 10
– Customer in Abingerhammer Dorking, 27 March 2017
---
Replaced heating oil tank.

"They took the old tank away and replaced it with a new one, then pumped the oil back and checked that all was in order. What charming and entertaining people who know what they are doing without drama."
Overall score on Checkatrade: 10
 – Customer in Pulborough, 17 March 2017
---
Install new oil tank and pipe, transfer oil and remove old tank

"Sean responded promptly to the request for a quote, came to the property same day, and provided a detailed quote within 24 hours for a new oil tank, oil to be transferred from old tank, old tank removed, plus a 30m trench digging and 40m of new line laid. Quoted amount was very reasonable. Install date was agreed, they turned up at 830 on the agreed day, and all work done same day by 4pm. Great quality work, really nice guys, charged as quoted, highly recommended."
Overall score on Checkatrade: 10
– Customer in Chichester, 17 January 2017
---
New tank garage.

"Excellent. Prompt and professional."
Overall score on Checkatrade: 10
– Customer in Chichester, 20 December 2016
---
Supply temporary tank, fit new tank, fit base.

"This company are amazing. They turn up when they say they will. They are tidy. They explained everything. I would not hesitate to recommend them."
Overall score on Checkatrade: 10
– Repeat Customer in Farnham, 14 December 2016
---
Installation of oil tank.

"Clean, tidy and efficient."
– Customer in Worthing, 5 September 2016
---
Supply and installation of new oil tank.

"After seeing a crack in an existing oil tank, I received a prompt visit from Sean at S G Tanks Limited who confirmed that replacement was the only option, and advised that following changes in regulations a new location would be needed. With a new base installed one day and a replacement tank installed the next (with existing fuel transferred and the old tank removed), the whole process was carried out quickly and efficiently and for the quoted amount. Professional, competent and pleasant, I have no hesitation in recommending them."
– Customer in Horsham, 24 August 2016
---
Installation of heating oil tank.

"Arrived on time and completed work without damage to garden even in heavy rain."
– Customer in Newbury, 19 August 2016
---
Pumped out tank and fit new lever valve

"Fast, timely service. Friendly knowledgeable team. Definitely recommended"
– Customer in Guildford, 9 August 2016