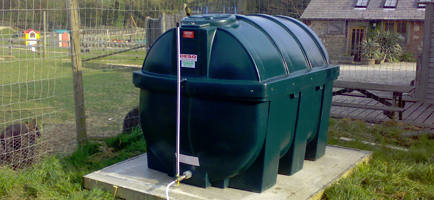 SG Tanks is an independently run business dedicated to providing durable and high quality oil tanks for homeowners and business owners in the South East of England including London and the Home Counties. We understand the importance of having an oil tank you can rely on in your home, which is why with years of experience supplying and installing oil tanks across the South East, you can be sure of our quality promise.
We provide a range of oil tanks including 1000 litre oil tanks available in single skinned, double skinned and bunded oil tanks, whatever best suits your needs.
As skilled professionals we can provide impartial advice about the best type of oil tank for you. We will work with you to discuss your individual requirements and come to an agreement regarding the type of oil tank you wish to purchase. Our highly trained engineers will then take you through the entire supply and installation process, performing a number of detailed safety checks to ensure that no problems arise post-installation. However if you do happen to experience any issues, our engineers are also available on a 24/7 helpline where we will happily answer any questions you might have.
We supply two different ranges of 1000 litre oil tanks; the DESO oil tank which comes with a warranty of two years and our very own custom made steel oil tank which comes with a warranty of five years. With over 20 years experience establishing strong relationships with customers in the local area, we understand the importance of customer feedback, so as proud members of Checkatrade we take complete customer satisfaction seriously.
We are continuously improving our staffing and environmental performances to ensure that we remain at the forefront of oil tank technology, and as OFTEC registered engineers you can have confidence in our abilities. We maintain complete ownership of our work to ensure that nothing goes wrong with your oil tank, so our highly skilled technicians will always supply and install your oil tank for you; you don't need to worry about a thing!
DESO SL1000BT 1000 Litre Bunded Oil Tanks For Sale
Suitable for installation at agricultural, commercial, domestic, industrial and institutional premises.  View this product here.
For more information on our range of 1000 litre oil tanks or to see what oil tank would best suit your home or business, we are reachable by telephone on 01903 856403 or by mobile phone on 07976 831524. Alternatively you can also email any queries you might have to salessgtanks@gmail.com and we will get back to you as soon as possible.