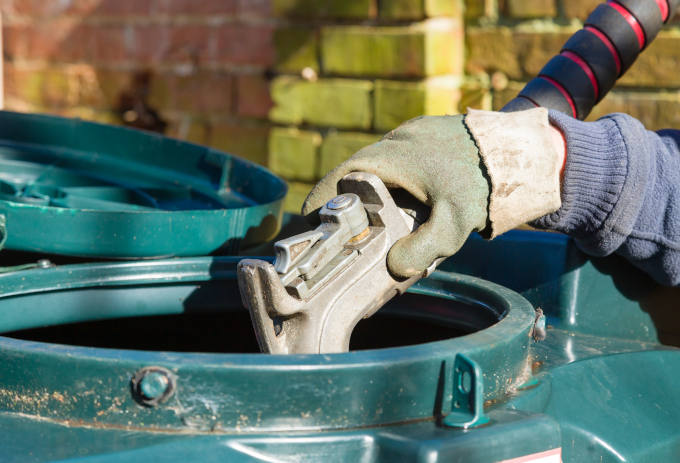 With the daffodils coming out, the weather becoming a little brighter, the nights getting longer and the overall atmosphere around the UK feeling a bit more positive, it's safe to say that spring is right around the corner.
And, with this in mind, many people's attention will likely be turning towards their home, getting it clean, prepped and ready in time for the post-pandemic world to (hopefully!) open up again.
But, before you go away and prioritise the seemingly more important areas of your home, we're here to remind you of just how vital it is to check and inspect your oil tank on a regular basis.
Listed below we have highlighted a few key ways to not only ensure your oil tank is working effectively but to also give it a bit of a springtime refresh at the same time. So, let's get started.
Check For Potential Damage
The first thing you're going to need to do is check for any signs of damage.
While you may not think it, the bad weather over winter could have affected the structure and integrity of your oil tank without you even knowing about it. So, it's important to make sure you're aware of any minor issues before they manifest themselves into a bigger problem.
The key things you'll need to keep an eye out for during your inspection will include:
Bulges
Deep scratches
Cracks
Discolouration
Major dents
Rust/corrosion (especially on the legs)
Resolve Any Identified Issues
Once you've completed your initial inspection, resolve any of the issues you've identified.
If, for example, your tank's legs are looking particularly rusted, invest in a rust proof paint that will help combat the problem. Or, if you've discovered a build-up of water, rubbish or debris in one of the tank's bunds, remove it.
Alternatively, give our team a call and we'll get your tank back to looking its best in no time at all.
Check For Oil Leaks
Oil leaks can cause huge problems so, the sooner you can catch them, the better.
To do this effectively, keep a keen eye out for any potential leaks in or around your tank by regularly inspecting its external pipes, valves and seams.
Then, going one step further, use the following tips to prevent an oil leak posing a risk over the spring months:
Change your oil filter annually
Keep your oil level high during warm weather
Clean out your tank (if over 10 years old)
Fit a filter bowl
Ensure all access points are closed
Here at SG Tanks, we are experts in the maintenance and repair of a wide range of oil tanks. So, if you have any concerns, questions or queries you'd like to pick our brains about, please feel free to contact our team – we'd be more than happy to help.