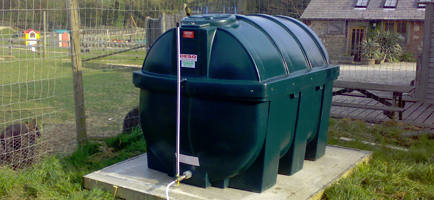 SG Tanks have over 20 years experience providing cost effective oil tanks for domestic, commercial and industrial purposes across the South East of England including Dorking and the Home Counties. We understand the importance of having a long lasting working oil tank particularly in rural areas, so with our extensive experience in the supply and installation of oil tanks across the South East, you can be assured of our practical level of service.
Our technicians will advise you on the best oil tank to suit the individual needs of your premises, by arranging a free consultation and quotation appointment during which we will discuss your specific needs and advise on the most suitable tank for you. SG Tanks has a range of oil tanks available from single skinned and bunded oil tanks in plastic provided by DESO, to our own custom made range of heavy duty steel oil tanks. SG Tanks both supply and install the oil tanks, so we handle every step of the process. In addition, we also provide aftercare post installation, and have a 24 hour telephone helpline open to all our customers should you encounter any difficulties or issues with your oil tank.
Whether you require more information on the range of oil tanks we provide to homes and businesses in Dorking and across the South East including Horsham, or you need assistance in replacing or removing an existing oil tank, get in contact with SG Tanks today. You can email us your queries at salessgtanks@gmail.com and we will get back to you, or you can call us on 01903 856403 and speak to a member of our friendly team, where we will be happy to help you with any queries you may have. We look forward to hearing from you soon.