If you work in an industry in the South East requiring an oil tank, SG Tanks is one of the top suppliers of DESO and custom made commercial oil tanks in the area. We have more than 20 years' experience in the installation of industrial oil tanks and have garnered a wonderful reputation as a result of our products and customer service.
Whether your industrial oil tanks are required as a waste oil well, for rainwater harvesting or for any other reason, it is important your tank is safe and of an excellent quality to keep everyone working on your site safe, which is why you should come to SG Tanks.
We offer a variety of industrial oil tanks to suit the needs of our individual industrial clients. For example, we offer single, double skinned and bunded tanks, which may be DESO plastic tanks or custom made steel oil tanks made in Littlehampton. These custom made tanks will be based on measurements taken from your own site as well as your own requirements and what the tank will be used for, meaning you will get the perfect tank for your purposes.
If you are based in the South East, such as in Sussex, Surrey or Hampshire, you are entitled to a free, no obligation site survey from SG Tanks to check your industrial site and offer you professional advice.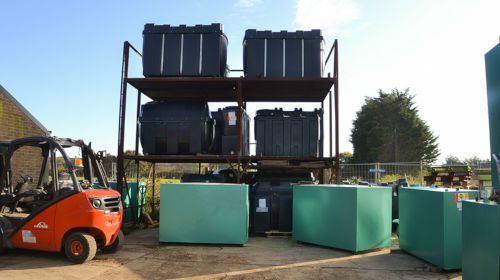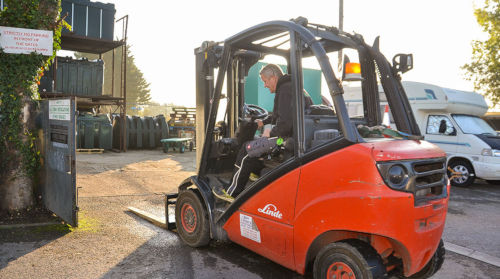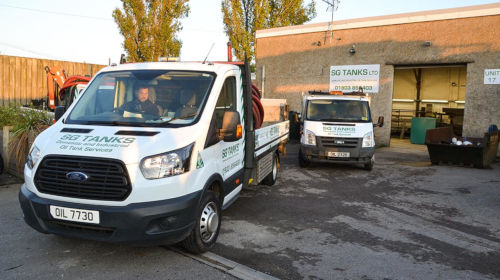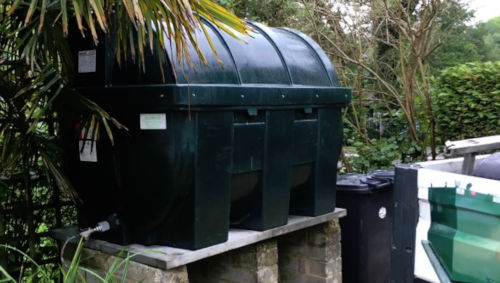 Additional Oil Tank Services
We offer a wide range of additional services on top of our provision and installation of industrial oil tanks. Some of the other services we have to offer include line pressure testing, sales of DESO engineered tanks, flow meters, welded or threaded pipework, oil tank removal, emergency pump outs, steel lockable cabinets and more. We provide all our services to customers across the South East, including Surrey, Hampshire and Mid Sussex.
Commercial Oil Tank Maintenance Services
Safety is our primary concern at SG Tanks, and we will do everything possible to keep your industrial oil tank safe and secure. We will fit a fire protection screen, perform line pressure testing, prevent overfilling and will carry out a whole host of tasks to make sure your industrial site is kept safe. Furthermore, we can offer 24 hour emergency callout care to make sure the risks of danger are minimised and protect everyone from potential risks caused by your heating oil tank.
All our DESO oil tanks come with a two years warranty, while our own custom steel manufactured range come with a five year warranty. Maintenance service requires excellent customer service and we make sure our customers are always satisfied with the repair work we carry out. We have over 200 established customers in the local area and we continue to offer the same level of customer care whenever called upon. We are more than happy to assist customers with oil tanks in Surrey, Hampshire and Mid Sussex so wherever you are in the local area, we can ensure your industrial oil tank is in the best possible condition.
As a company we the best supplier of oil tank solutions and oil tank maintenance services in the South East, including Surrey, Sussex and Hampshire. We have a team onboard with all the necessary skills and expertise required to provide an outstanding service that meets the highest standards set by OFTEC regulations. We have over 20 years experience in the industry and remain first choice for many clients in the South East, with our extensive range of positive testimonials support this. Take a look at what some of our past clients have said about us in the past below: