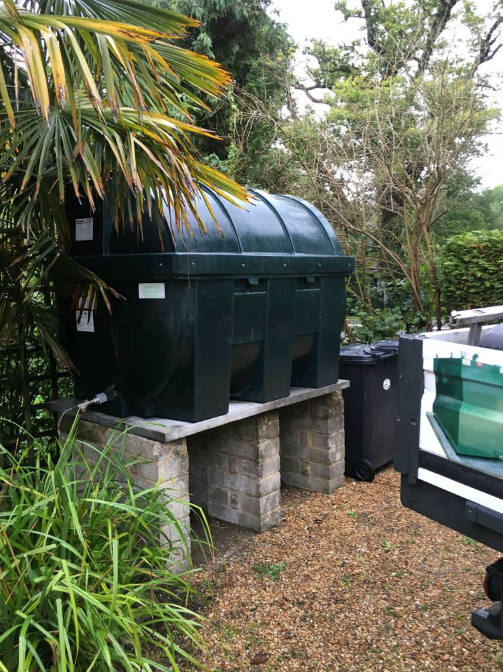 Whether you're looking into oil tanks for the first time, you're buying a replacement or you're interested in a property that has its own tank, it's always best to have as much information available to you as possible. Here are some of the most common misconceptions about oil tanks and the truth behind them.
Myth: Oil tanks are only for industrial and agricultural uses
Fact: Domestic oil tanks are becoming very popular
Many people have never considered getting an oil tank on their property because they believe that tanks are only designed for use on industrial sites or agricultural land. But this is not the case. Domestic oil tanks are a fast-growing market in the UK as consumers wish to take a greater degree of control over their oil and fuel usage in the home. Available at affordable prices, this can be a highly cost-effective solutions that's beneficial for you and the environment.
Myth: Plastic tanks are better value
Fact: Steel tanks offer fantastic value for money
Plastic oil tanks are often slightly cheaper than steel tanks and this can lead customers to believing that they represent better value for money. However, the truth is that steel oil tanks are longer-lasting and have a range of additional benefits that plastic tanks cannot provide. Plastic tanks will need to be replaced more regularly due to wear and are more prone to damage from the elements. This means that over a longer period, steel tanks can be a smart choice.
Myth: Oil tanks are vulnerable to theft
Fact: Oil tanks have robust safety features
It is sometimes assumed that tanks containing oil will be the target of theft. The truth is that oil tanks are fitted with robust security features. This is especially true of steel tanks that are highly resistant to being drilled and having the oil syphoned from them. Theft from oil tanks is rare and buying a steel tank can be one of the best ways to feel secure.
Myth: Tanks don't need maintenance
Fact: Regular maintenance prolongs the life of any tank
Oil tanks do require regular maintenance and it's a good idea to have them serviced by professionals. Doing so will ensure that you don't encounter any problems with your tank. However, problems are still rare. At SG Tanks we offer a five year warranty on our custom-made steel tanks and a two year warranty on DESO oil tanks, so you can have complete peace of mind.
Myth: There's no need for a bund
Fact: Bunds are an essential feature
A bund is a device used to catch any fuel escaping from the main fuel tank. You can have your bund built into your tank as with a bunded oil tank (which is effectively a tank within a tank) or build a bund to catch any leakage or overspill from the tank. Bunds are essential for having an oil tank as they are the last line of defence to protect against oil spilling into the environment.