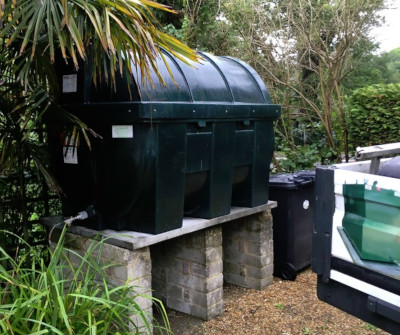 If you are interested in having an oil tank installed on your property it is important to get as much information as possible to understand exactly how to do it correctly. There are many issues to consider regarding finding the oil tank that is right for your home – and one that you will come up against almost immediately is whether to choose a single skin oil tank or a bunded oil tank.
You may have seen both of these terms of oil tanks and not really be aware of the difference between the two or how it could affect your home. Here we take a look at them to understand which one might be right for you.
What's the difference?
Single skin and bunded oil tanks offer essentially the only two different types of oil tank available – and that difference is quite simple. Single skin oil tanks do effectively what they say they do: they hold the oil in a single skin.
A bunded tank functionally has a second skin – you might think of it as an oil tank inside of an oil tank. The function of the second skin is to catch any leaks.
Single skin tanks are cheaper and easier to maintain, while bunded tanks offer optimal protection. It should be noted that if you opt for a single skin tank you will need to have some sort of bund created to minimise the risk of oil spills.
If you are interested in learning more about the range of oil tanks available, please get in contact with the team at SG Tanks, who would be happy to provide you with any further information you need.