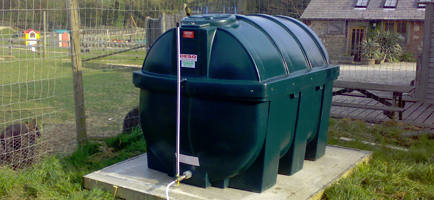 Most homes in the UK are connected to the mains grid to get their gas. But it is becoming an increasingly popular option to have your own oil tank installed to use heating oil as an alternative. So why are so many people making the switch? Here are some of the benefits of home heating oil.
More control over your heating
Moving away from the mains grid might sound daunting but it can actually be very satisfying, as you take a step towards self-sufficiency. Most people who use mains gas aren't really aware of their consumption levels and can end up wasting a lot of money. So switching over to a heating oil tank will not only be good for your bank account but for the environment too.
Your own tank
If you are considering switching away from the mains you may have considered other options such as a LPG gas. While this has its advantages, it should be noted that it's almost always the case that you will have to rent the tank from an LPG supplier, which can end up being extremely expensive. When you choose an oil heating tank you simply buy the tank and there is no need to worry about ongoing costs.
Take advantage of prices
One of the advantages of having your own oil tank is that you can benefit from the fluctuating oil prices. While when you are on the main grid you simply pay for gas at the market rate, having your own tank means that you can stock up when the price is low and avoid buying when the price is high. Once again this is another example where having your own oil tank puts you in control. Oil prices can vary dramatically, so you would be surprised how much money you can save simply by buying at the right time.
You can get a regular supplier
You can often reduce costs by going with a regular supplier – you might think that it would be worth shopping around for the best prices, but often if you choose a supplier and work with them on a regular basis they will be happy to offer you discounts.