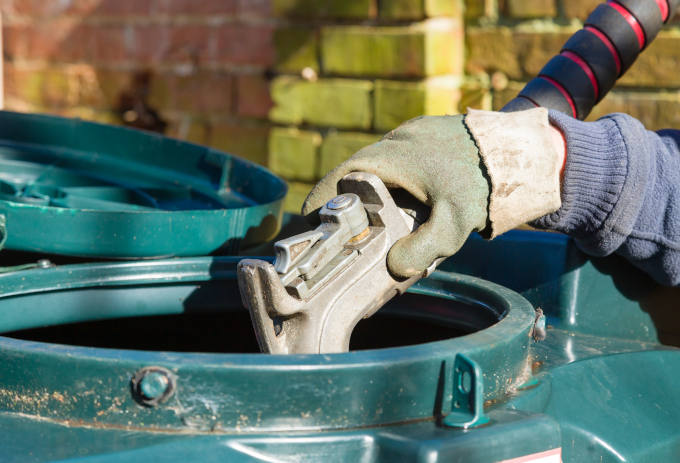 Maintaining your oil tank on a regular basis is imperative to ensuring your home has a constant heating supply all year-round and you avoid any potentially nasty costs later on.
However, keeping your oil tank in tip-top condition can be a lot easier said than done. In fact, without the correct knowhow, you could actually make things worse rather than better.
So, with this in mind, we thought we'd compile a brief guide highlighting how to look after your oil tank. Going through season by season, join us as we run through exactly what you'll need to during each month of the year.
Spring & Summer
We start with the season we are currently in, the summer, and the season preceding it.
While the sun may come out during these seasons and you'll likely have less of a reliance on your oil tank, many people incorrectly believe that leaving their tank as it is will be fine. But this isn't strictly true.
Instead, it's important to follow the hints and tips we've outlined below:
To avoid rushing to desperately find oil in the winter when you actually need it, save some time and money for yourself by refilling it now. In doing so, this will guard against a wide range of potential issues arising as a result of the warmer weather.
When left half full or nearly empty, for example, the sun's harsh rays can affect the shape of plastic oil tanks and cause moisture to build up within the tank itself. This, in turn, can cause rust and corrosion, raising the likelihood of leaks and oil spills.
Check It Before Going Away
While you may not think it, oil theft is a growing crime and a very real problem in need of addressing. Therefore, before taking any long trips or holidays, make sure to check on your oil tank – especially it's level of oil – before you go away.
Likewise, it's generally a good idea to invest in a few home security systems to keep your tank as safe as possible. Whether it be solar lights in the back garden near your oil tank, a fence constructed around it, a smart CCTV system or simply asking your neighbour to keep an eye out, there are a number of great ways to keep any oil thieves at bay.
You should also make sure to turn your heating off before you leave. Otherwise, you could find yourself facing an unexpectedly huge energy bill when you return back from your holidays and an oil level that is significantly lower than it was before you left.
Autumn & Winter
During the autumn and winter months of the year, leaves will start to fall, the temperatures drop, and you'll probably find yourself relying on your oil tank to keep you and your family warm.
However, if you've followed the advice above for the spring and summer months, you should be able to deal with this transition fairly easily.
There are a few things you should do over the autumn and winter though just to err on the side of caution and ensure your tank continues working effectively throughout the colder months of the year. These include:
Take the time to perform an inspection on the oil tank itself, making sure its condition will be able to withstand the winter. Look out for any cracks, bulges and signs of rust – all of which can worsen in wetter, frostier weather conditions.
If you notice any issues during this inspection, give us a call as soon as possible and we'll be able to identify the best solution for your needs.
Regularly Check On The Bund
While bunded oil tanks may be designed to contain any oil spillages that might occur, holding at least 110% of the tank's overall capacity, if water makes its way into the bund during an extended period of rain or stormy weather, it may not be able to work in the way it should. This, in turn, could leave it compromised and, ultimately, render it useless.
As such, make sure to regularly check on your oil tank's bund – especially after any periods of bad weather – and make sure it's empty.
In Conclusion
Maintaining your oil tank throughout the year is a great way of not only saving yourself a lot of money but it will also give you the peace of mind that it should be nice and safe throughout the year.
With just a few routine inspections on a regular basis and taking the time to keep your oil tank safe, secure and free from debris, you could make a big difference.
If, however, you don't feel comfortable checking your oil tank personally, our team here at SG Tanks are always on hand to help. Simply contact us at your earliest convenience and we'd be more than happy to help.