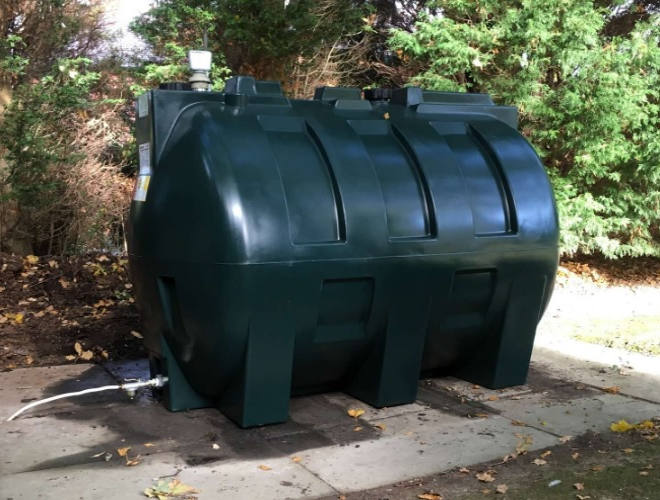 As we move into the summer months and the weather should – hopefully – be getting better, it can be all too easy to get distracted with making plans and forget to look after your oil tank in advance.
Therefore, try not to make that mistake, especially if you're looking to avoid encountering any unexpected bills over the summer. The last thing you should want, after all, is to come back from seeing your friends or family to be met with an avoidable oil spill across your lawn.
Fortunately, however, we're here to help you stop that from happening, highlighting some of the key things we think you should do to safeguard your oil tank over the warmer months of the year.
Check It
While it may sound fairly obvious, checking on your oil tank is the easiest and most effective way to ensure there aren't any issues you don't know about already.
And, while you may not be as reliant on your tank over the summer, it will still pay to keep an eye on it, by ensuring any damage or leakages are spotted before they can get any worse.
If, however, you aren't sure how to check your oil tank properly, our friendly team here at SG Tanks would be more than happy to help. Simply get in touch with us to find out more about the services we can offer.
Fill It With Oil
While it may sound slightly counterintuitive to fill your oil tank with oil you won't be needing to use for a few months, it could actually save you a lot of money over the long run.
This is not only because oil is typically slightly cheaper to purchase in the summer months, due to reduced demand, but it is also because leaving your tank with a minimal amount of oil in could actually damage it.
With extra space available in the tank itself, the heat and humidity of the summer months can enable moisture to accumulate which, in turn, can cause corrosion and potential leakages.
Therefore, to prevent this from happening, filling your tank up sooner rather than later could be a great idea.
Schedule Its Annual Check
While on the topic of a reduced demand for oil, the months leading into the summer could be the ideal time to get your oil tank serviced.
This routine check-up will, in turn, provide you with the peace of mind that your tank is working correctly and equipped to survive the warmer weather.
Similarly, it will also provide you with the opportunity to learn more about your tank's maintenance requirements, educating you on what you will need to do to ensure it carries on working efficiently throughout the course of the year.
Here at SG Tanks, we are experts in the installation, maintenance and repair of a variety of oil tanks. From steel oil tanks to single-skinned plastic oil tanks, our friendly team are always on hand to help, whatever your requirements may be. Simply contact us today to find out more.