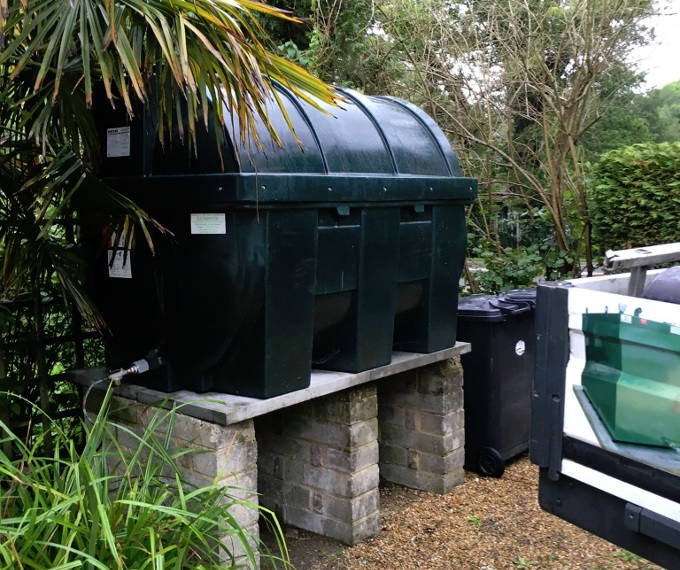 While you're lounging by the pool or manning the BBQ this summer, spare a thought for your oil tank sitting at home.
It'll probably be the last thing you want to think about when you're soaking up the sun, but the heat and humidity of the summer months can seriously affect oil tanks. This is because the warmer air can cause condensation and moist air to build up in your tank, leading to rust and corrosion. In turn, this corrosion can eventually lead to leaks and other issues, which could be expensive to sort out.
So, how can you guard against this? Obviously, you can't control how hot the weather is so is there anything you can do to reduce the risk?
Good news – there is.
1. Check on it
If you want something to work as efficiently as possible, you have to maintain it. The same applies to oil tanks. By checking on your tank regularly, you can keep it free of leaks. This will not only save you money in the long run, but it will also protect the environment.
Since summer is often a time when you don't need heat, there is less of a demand for professionals to come out and service oil tanks. Therefore, it's easier for leaks and minor tank damage to be overlooked.
Make sure you clue yourself up on what to look for when checking your tank, both internally or externally. Otherwise, a minor issue could manifest into a major problem which you'll only realise when you need to use the tank again.
2. Fill it up
Many people leave their oil tanks for the summer with either a little bit of heating oil left in, or completely empty. While this might make sense, leaving your tank so empty can allow moisture to build up and cause corrosion. A very easy and effective way of preventing this is simply by filling your tank up over the summer. After all, the less space there is in the tank, the less chance there is for moisture to accumulate. Simple.
Moreover, as summer is an off-peak season, heating oil prices are normally cheaper so filling your tank then can be more cost-effective. You'll also get the added bonus of not having to wait for a professional to come out when you need heat in the winter months, so it's a win-win.
Final thoughts
Summertime can be a lot of fun. A time full of beach activities, BBQs and water fights – what's not to like?
What is less fun though, is coming back from a holiday to an expensive oil tank leak because you didn't maintain it well enough before you went away. Don't make that mistake. Check on your tank and make sure to fill it up before you go away. Then, you can feel rest assured that it'll still be fine by the time you get back.