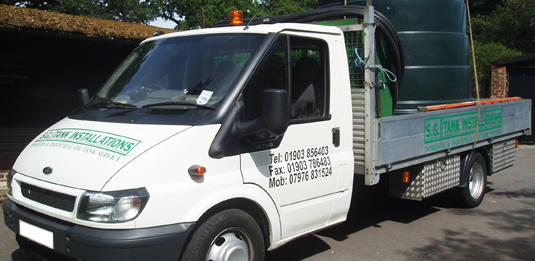 Owners of domestic oil tanks have the important responsibility for dealing with a leak or spill as quickly and effectively as possible. This is our third and last post dedicated to helping our customers and readers understand what actions to take, should they have concerns about the integrity of their tank.
In this post, we will be looking at ways in which future spills can be prevented. For more information about how to determine the severity of a spill and what to do immediately after one has been identified, please read Part 1 and Part 2.
How to ensure a leak does not happen again
If you have already experienced a spill, it's essential to ensure that future risks are minimised.
For starters, you need to check that your tank and its fittings are kept in a good working order. Read our Guide to Routine Tank Maintenance for tips and make sure that you are present when your tank is filled, to watch for any knocks or bumps.
When your tank needs to be replaced, make sure it's installed in a safe location. If you call our team, our OFTEC-registered engineer will help you choose the most suitable, low-risk position for your tank and ensure that it meets all local building control requirements.
Monitor the oil levels in your tank. Carry out visual checks and install a level alarm so that if the volume drops suddenly, you receive the earliest possible warning. If your boiler starts cutting out unexpectedly or if the ground around your tank seems to shift or change consistency, you may have a serious problem.
Finally, stay on top of your annual tank inspections, which need to be carried out by a qualified technician. Call us at SG Tanks and we will be happy to help.
If you have any questions related to this series of blog posts or would like to speak to an expert about installing or replacing an oil tank on your property, please don't hesitate to get in touch. We work with numerous clients across Hampshire, Surrey and Sussex, and can quickly arrange to visit your property at a time that's convenient for you.