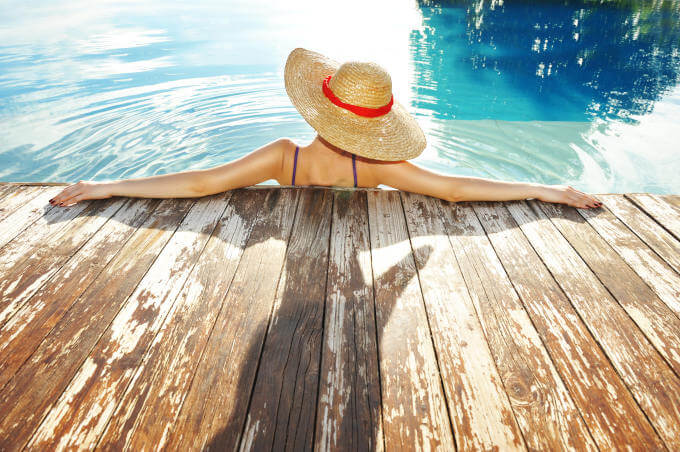 Let's set the scene. You're lounging by the hotel pool, cocktail in hand, soaking up the rays and letting life pass you by. It's bliss, and exactly what you need after a long hard few months.

However, a thought suddenly springs to mind – did you turn off your heating before you set off on your travels? You were so stressed with the last-minute packing; it must have slipped your mind!

You start to panic, frantically looking for your phone to message your neighbour, and then remember you forgot to give them a key before you left as well. The whole thing's a complete disaster, and you start to dread how much the bills are going to be when you get back home.

Don't let this situation happen to you – follow these three tips to ensure your home stays in tip-top condition while you're away.

1. Check your heating

Avoiding a huge energy bill should be your number one priority. After all, there is nothing worse than getting back from holiday to find an unexpected bill greeting you on your doorstep. Save yourself a ton of money by turning your heating off before you go away, or setting your thermostat to an 'away' option if it has one.

If you have an oil tank in your garden, make sure you keep the oil level topped up before you go away. If you're off on a summer holiday, for example, oil during these months is actually cheaper, and having a fuller tank will avoid moist and condensation building up. If this were to happen, you could be leaving yourself susceptible to leaks, which can be very expensive to clean up.

2. Tell your neighbour

One of the easiest ways of keeping your home secure is by simply letting your neighbour know that you're going away. By doing so, you'll have somebody best placed and readily available to keep an eye on your property. If you give them a key as well, they'll also be able to pop around once every while to check everything is still OK.

3. Unplug appliances

Unplugging appliances is a vital thing to do and not just for saving money – for staying safe as well. Many appliances, such as hair straighteners, irons and ovens, pose a fire risk when they're left on, so it's important to turn them off before you go away to avoid any unnecessary damage.

While you don't need to unplug every single appliance, you should unplug as many as you feel necessary. Leave the fridge on though – there's nothing worse than coming back to a load of warm, mouldy food.

Here at SG Tanks, we are experts at installing and maintaining oil tanks. For any help or advice on how to look after it before you go away, get in touch with us and a friendly member of our team will be more than happy to help.