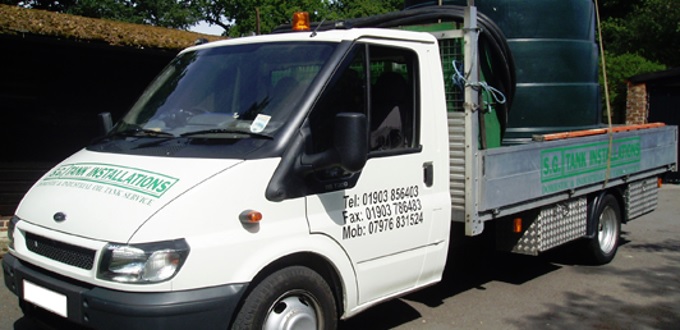 With over 20 years' experience in the industry, there's not much we don't know about oil storage tanks. It means we're always happy to help our customers when they need help figuring out which domestic oil storage would suit the needs of their home or business.
To help keep things simple, we've put together this quick guide to some of the terms you'll come across when looking for oil tanks for the first time.
OFTEC
The Oil Firing Technical Association (OFTEC) represents the oil heating industry in the UK. They are responsible for ensuring the appropriate standards are met for oil engineers, technicians and related equipment.
Single skin
Single skin tanks comprise of just one layer between its contents and the outside world. They are designed for domestic, commercial, industrial or agricultural usage, but legislation demands that single-skinned tanks storing oil must be contained within a bund, to protect the environment.
Bunds
A bund is a containment measure designed to hold the contents of your tank if the skin leaks or splits. If you have a single skin tank, it will need to sit on a suitable spill pallet or within a tray capable of holding 110% of the tank's contents when full.
Integrally bunded tanks
It's also possible to buy tanks with a built-in bund. These tanks contain layers which are sealed inside, protecting your oil supply (and the environment) without needing a separate bund. If you're storing your tank outside, it also prevents leaves or rain from filling the container.
Gas Oil
Also known as red diesel or 35-second, it's a thicker oil that is generally used for commercial or agricultural purposes. Older boilers may also run off gas oil.
Kerosene
Kerosene is the most common domestic oil in the UK, and is also referred to as paraffin, 28-second or heating oil. It's comparatively light, and burns much more efficiently than gas oil – particularly if you pay a little extra for premium kerosene.
Bio-liquids
Bio-liquids come from renewable sources like plants, animal fats or used cooking oil. Bio-liquids can be made from 100% renewable materials, or a mixed with kerosene or gas oil to create a bio-liquid "blend".