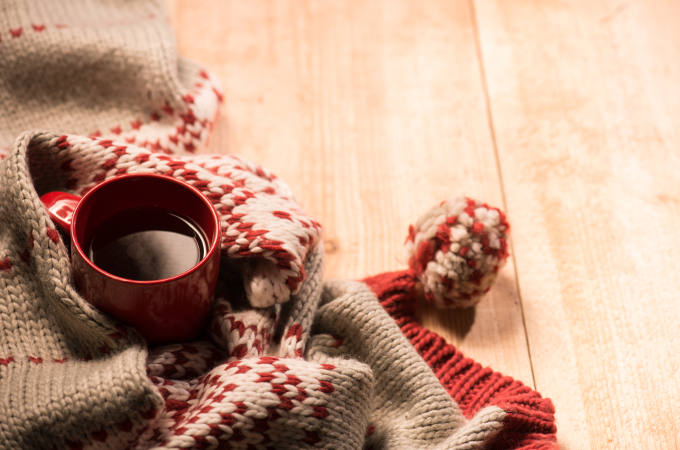 Concerns were raised earlier this month as the severe cold-weather front from Siberia (the so-called "Beast from the East") coincided with a shortage of natural gas across the UK. The National Grid released warnings about depleting reserves, urging suppliers to make more gas available in order to meet the demand of millions of chilly households across the country.
Hopefully the worst of the weather is over and done with, but it's times like this that make switching to private fuel tempting to many homeowners. If you find yourself in this position, you're probably trying to work out whether a domestic oil storage tank or LPG gas is your best bet.
Of course, at SG Tanks we're more than a little biased towards oil – but here are some of the reasons we genuinely believe it's the most practical, efficient and economically-friendly option.
Efficiency
Some people believe that oil furnaces aren't as efficient as gas boilers, but this is often down to old units being found in homes with insufficient insulation. Upgrading to a modern heating system (and putting some wool down in the attic) will make an immediate improvement to the efficiency of any kind of boiler.
However, heating oil burns much hotter than natural gas, meaning that the rooms you are heating will get hotter faster while using less fuel to do so. Heating oil also creates less condensation than gas, allowing a properly maintained oil boiler to last twice as long as a gas boiler.
Cost
While gas is nearly always cheaper than heating oil, the benefit of a private oil supply is that you are always in control of how much you are spending. The unit cost of oil fluctuates all the time, so with a bit of savvy purchasing you can actually find gas and oil much more comparable in price.
Don't forget that heating oil burns more efficiently than gas too, and many homeowners find that they are generally more careful with their fuel usage when they're managing it themselves. Switching to oil heating can save you money simply because you find yourself using less.
Environmental Impact
Considering the environmental impact of our energy has never been more important, and while in an ideal world we might all be able to run our homes using only sunlight and wind power, we're not there yet. While standard heating oil is a fossil fuel, there are renewable, environmentally-friendlier options available, if lowering your carbon emissions is important to you.
For example, biodiesels (or fuels that are a blend of biodiesel and standard heating oil) can be used in many heating systems. Made using animal fats or vegetable oil, biodiesels are considered renewable – although they are not completely carbon neutral so you may need to do some research to find your preferred variety and shop around for your supplier.
If you have any questions about switching to heating oil, take a look at our oil storage tank FAQs page or feel free to give us a call. We've been in the industry for many years and would be happy to use our experience to help you.