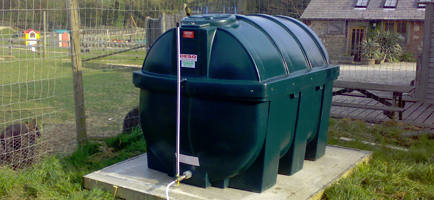 To complete this mini-series of safety considerations when it comes to installing and maintaining your domestic oil storage tank, we're going to share the key requirements set out by Planning Permission and Building Regulations. There aren't many, but like the environmental protection guidelines and the fire safety requirements, your tank storage and positioning must adhere to these rules to be considered legal.
In regards to planning permission, you will need to get permission from your Local Planning Authority if:
• You intend to position your tank in front of any elevation of your house that faces a highway (road or path);
• The maximum height exceeds 3 metres, or 2.5 meters if it is within 2 metres of your property boundary; or
• Your property is a listed building.
Building regulations also require that an above-ground tank must be positioned behind a barrier with at least a 30-minute fire protection rating, with a minimum distance of 10 centimetres between the barrier and the tank. Where you are storing your tank in a shed or outhouse, this building must have at least a 60-minute fire protection rating.
You must also assess the base that you will be putting your tank on, to ensure its safety and maximise its lifespan. The base needs to be adequate to support the weight of the tank when full, constructed from concrete, paving stones or solid masonry. It must also extend 30 centimetres beyond each side of the tank. Failure to position your tank on a properly supportive base can lead to it being weakened prematurely, particularly through changing seasonal conditions.
Obtaining OFTEC approval
As OFTEC-registered technicians, at SG Tanks we can self-certify the compliance of any tanks we install or replace. Choosing an unregistered technician will require you to arrange a separate inspection from your Local Authority Building Control team to make sure the installation will be compliant, which may impact the timescale and cost of using your new tank.
As part of your routine tank maintenance, you will need to have the tank and its pipework inspected by an OFTEC registered engineer every 12 months. To schedule an inspection with our team or ask us any questions you may have about installing a new oil storage tank, please get in touch.