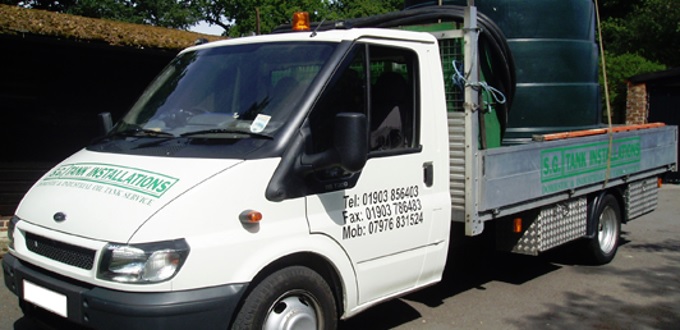 Homesteading is a growing trend in the UK, and we have seen our business grow with customers who are trying to live more within their means and create a more self-sufficient lifestyle. Whether you want to enjoy living more off-grid, or simply want more control over your energy bills, here are four tips for getting started.
1 – Prepare your Home
Firstly, it's worth making sure that all the features inside your home are offering you maximum energy efficiency. This could be making sure the insulation is thick enough in your roof and walls, and possibly upgrading to double- or triple-glazing in your windows. Make the most of energy-saving technology too, like LED lightbulbs and smart plugs to automate your electronics and control them from wherever you are.
2 – Energy Management
Managing your energy and fuel supply is a huge leap in becoming self-sufficient, with domestic oil tanks, wind turbines and solar panels all being popular in the UK. The upfront costs may be a little higher than an LED bulb or two, but as long as you're in it for the long-haul, you can typically recoup your costs within about 8 years.
While you will need significant investment before you can sustainably live off the sun or wind, complementing a smaller unit with a fuel tank will allow you to minimise your grid usage. It provides a reliable source of fuel all year, and makes it easy to control your usage between deliveries.
3 – Reducing, Reusing and Recycling
Being more conscious of the amount of waste you produce can quickly help you save money (as well as the planet). Actively choosing products with less packaging, limiting over-purchasing and avoiding disposable items will all contribute to reducing waste and expenditure, while there are numerous ways to give old furniture and clothes a new lease of life. The compost heap is the homestead's best friend, and will save all your biodegradable rubbish from incineration or landfill.
4 – Grow your own
The British climate is perfect for growing produce all year round, and using your own fruit and veg is an excellent way to limit costs at the supermarket. You don't need a lot of space, either – kitchen windowsills are perfect for a herb garden, while strawberries, tomatoes and peas are happy in pots or grow-bags.
Once you've mastered plants, what about rearing animals? Starting small, with chickens or quails will help you to learn the basics (while providing eggs and meat), and then once you're confident you can build up to goats or cows.
Setting up a sustainable lifestyle is hard, but after a lot of practice and patience, most people seem pretty satisfied with their results!