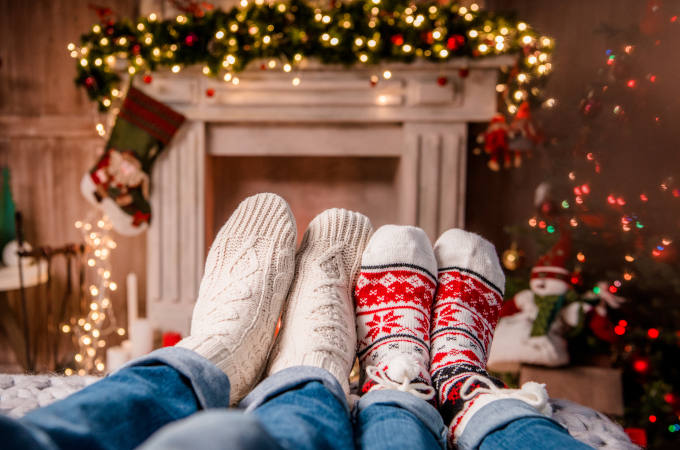 With Christmas fast approaching, you're bound to have plenty on your mind already. If you have an oil tank, then that should be another important thing to keep in mind – especially if you're going away for the holidays! You don't want to have to worry about an unsecure oil tank or running out of heating during the festive season. Keep reading for our top tips on avoiding problems and keeping your oil tank safe and secure this Christmas.
Be prepared
We recently wrote up our advice on winterproofing your oil tank in time for Christmas. If you haven't already done that, don't worry – you still have some time to prepare for the winter. Make sure to order oil in advance so that you have a good supply, keep your boiler serviced and in working condition and cut plants back to avoid any issues. Click here to read more on winterproofing your oil tank.
Check your tank
Of course, it's also important to check the tank itself. If you have a leak or the tank is damaged, it's important to get it fixed as soon as possible to avoid any nasty problems over the Christmas holidays. You should carry out a full tank inspection as soon as possible to make sure the tank is safe and secure. If you haven't already, you should also install a level sensor so that you can keep an eye on how much oil is inside the tank. This will alert you to any sudden changes due to theft or a potential leak.
Inspect the surroundings
Keeping an eye on the tank itself is important, but so is taking a look at the surroundings. A change in environment – as well as the weather conditions – can have an impact on the tank's performance. The ground underneath your tank should be level and supportive. Are there any plants or tree branches that might affect the tank?
You should also take some time to check for potential leaks around the tank, although this can be harder to do in the wetter weather that comes with the winter months. If your tank is bunded, then it is also important to inspect it. Bunded oil tanks are designed to contain spillages, but this can be difficult if there has been heavy rain and may cause problems.
If you would like any advice on looking after your oil tank this Christmas, we would be happy to help. Give us a call now on 01903 856403, or click here to contact our expert team.