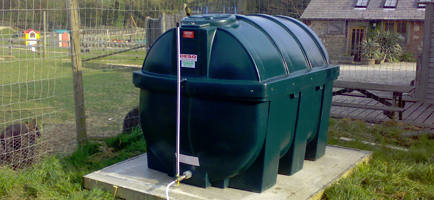 After a sizzling summer, the temperatures are finally dropping and there's a definite chill in the air. This is an important time of year for oil storage tank owners, as the fluctuating temperatures can make tanks a little more vulnerable. If you use your tank for heating oil, it's likely to see a lot more use over the coming months, so it's a good idea to double-check it's in good working order before your next refill.
Here are the essentials for carrying out a tank inspection:
Walk around the outside of your tank, looking for signs of wear and tear on all surfaces (don't forget to check the top).

Look for signs of sun-bleaching, deep scratches, rust spots, dents or bulges – these can all compromise the integrity of your tank.

Check that the ground beneath your tank is level and secure – pay close attention to the base of your tank to see if it is taking unnecessary strain in one area.

Scout the ground for any signs of leakage

Check the fittings surrounding the tank itself – the cap, for example, and the connected pipes and valves if you can see them.

Look at your tank's surroundings – are there objects nearby that could be blown into the tank, or overhanging branches that could fall? Clear these as soon as possible.

Don't forget to check the bund. External bunds can fill up with water and dirt, even if your tank is kept indoors. Keep them clean and empty.

Follow our security checklist to make sure that the physical safety of your tank is up to scratch before refilling it.
Routine tank maintenance is essential for keeping your tank in good working order and identifying any risks as soon as possible. Although it can be tempting to put off costly repairs or replacements, dealing with a split tank (particularly one that's just been filled up) is going to be a much bigger issue.
At SG Tanks, we have been carrying out tank surveys, installations and replacements for many years. If we can be of any assistance – either by answering your questions or coming to replace your tank before winter – we would be happy to help. Simply call us on 01903 856403 or drop us a message on our contact page.