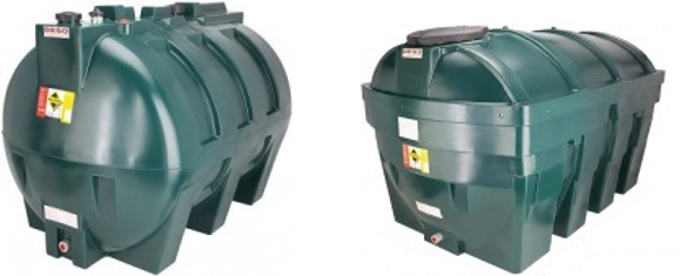 When it comes to installing an oil storage tank, understand that there are two types – single-skin and bunded. It's important to know the difference before choosing one to be installed, and how the type of tank affects your responsibilities for keeping it secure at all times.
At SG Tanks, we supply high-quality oil tanks to residential, commercial, agricultural and industrial clients all over the South East, and are happy to help you make an informed decision about the tank you're planning to buy. If you need specific help beyond the scope of this blog, please feel free to give us a call on 01903 856403 and we can answer any questions you may have.
Single-Skin vs. Bunded
Essentially, a single-skin tank is exactly what it sounds like – the oil is held within one layer (a single skin) of plastic or steel. This straightforward construction means that single-skin tanks are usually the cheapest option to purchase, and may also be easier to install and maintain. However, it's a legal requirement that a single-skin tank is stored with an external bund or spill pallet with a capacity of 110% of the tank's contents when full. This is to ensure that the surrounding environment is protected in the event of a leak or spill.
Bunded tanks, on the other hand, have two skins – you could picture it like a tank within a tank. The oil is held within the inner tank, which is enclosed within the secondary tank that acts in the same way as an external bund. Although these tanks are typically more expensive than the single-skin varieties, they eliminate the need to buy and maintain a separate external bund.
We sell a range of oil storage tanks, including single-skin and bunded oil storage tanks. For more information about which type of tank would be the best choice for your property, contact us and we'd be happy to help.