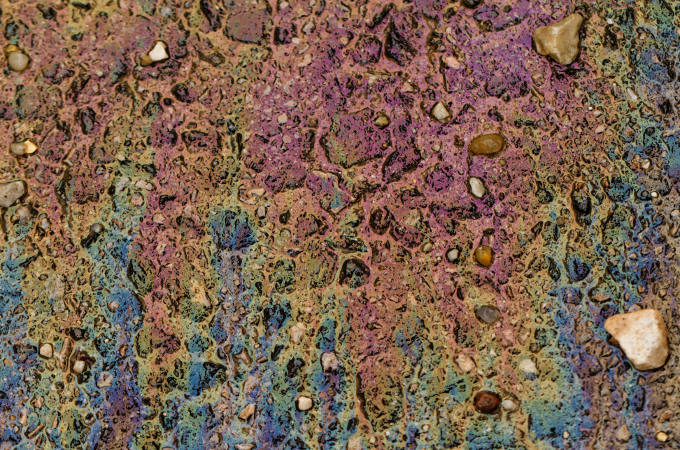 There's no doubt that buying an oil tank represents a substantial investment, so it pays to keep your domestic or commercial tank in good working order and replace it when the time comes.
The dangers of delaying
Waiting until your tank falls apart or leaks can cause a potentially expensive, environmental mess and it is best to act before this happens. Not only will you lose precious oil and have to pay for repairs, you may face an expensive clean up and a hefty fine.
At SG Tanks, our custom-made steel oil tanks have a five-year warranty and our DESO oil tanks come with a two-year guarantee. By regularly checking your tank and booking a professional annual inspection, you can extend its lifespan much longer.
Why do tanks fail?
Our OFTEC-qualified engineers say most domestic oil tank leaks or spills are down to poor maintenance, skipping inspections or through accidental damage.
You'll need to check your tank for corrosion and rust and to ensure it is free from debris, such as tree branches. Other danger signs are weak spots and corrosion appearing on the seam welding and an unstable tank, which can cause stress on the tank's material.
It's not just the tank you'll need to check. Faulty pipes and fixtures that haven't been looked after properly can often cause leaks. Look out for pipework under strain from pressure or cold weather and immediately replace corroded components.
Vandalism and petty theft can also damage or destroy oil tanks. Security measures you can take include fencing your tank, shielding it from the road and installing a motion sensor security light. Having a simple lockable filler cap on your tank is also a good idea.
Choose a good quality tank and have it installed professionally
Buy a bunded tank with a second skin, in case the first skin breaks
Put your tank on a solid base, such as concrete or paving stones, to stop it weakening
Position a tank so valves, openings and monitors are accessible to aid inspection, filling and cleaning
Trim overhead branches to limit falling debris in bad weather
Build a fence around it to protect it from accidental knocks, e.g. from vehicles
Locate the tank within sight of your home or building
Keep an eye out for wear and tear
Ask an OFTEC-registered engineer to inspect your tank and its pipework annually
Reduce condensation, which can lodge under oil and corrode your tank, by checking water levels and keeping your tank full in summer
Deep clean your tank by pumping it out every five years
At SG Tanks we have a 24-hour emergency call out service so you always have back up if something goes wrong.